We promote solutions across the entire chain with a focus on increasing efficiency and creating long-term value.
GranIHC works in the engineering, commissioning, hook-up and integrity management of floating assets, as well as in Port Operations and Supply Chain Management.
Providing Services to 48 units.
Acting on the Peregrino B fixed platform (WHP-B).
Managing meterials and logistical support base for several clientes in the state of São Paulo, Espírito Santo e Rio de Janeiro.
Providing O&M Services for PPER-1 Fixed Platform, located in Peroá Field.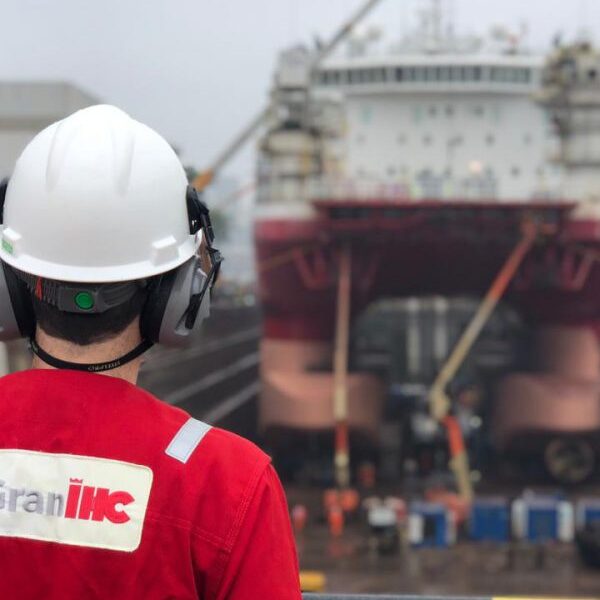 GranIHC Services SA is the result of the association of Brazilian entrepreneurship of the Gran group with the tradition and global presence of the Dutch RoyalIHC.
The company combines Gran's track record of operational excellence in Brazil with Royal IHC's Dutch expertise in engineering and technology in the supply of equipment, vessels and services to the O&G and dredging markets.
Our Vision is to be the preferred partner of O&G Operators and Energy Companies in the implementation of integrated solutions that generate efficiency and create value in a sustainable way.
We serve our customers with a long-term vision, focus on quality and operational excellence follwed by two essential principles: Integrity and Safety.
MISSION
To be the preferred partner for customers in creating value by applying integrated solutions in oil and gas.
PRINCIPLES
• Safety first
• Trust and respect for people
• Ethical, integrity and transparent conduct
VALUES
• Collaborative spirit focused on value creation
• Simplicity and Discipline
• Entrepreneurship
• Innovation
• Proactivity
• Ability to adapt and perform

Home